Your opinions are important to us. Whether it is a simple question or a valuable suggestion, we are here 24/7. You can call us by phone or email us directly.
PLEASE WATCH Video Before Sending Message To UNDERSTAND What We Offer:
120 Ralph McGill Blvd
Atlanta, GA
30308
Gamer Vs Gamer /
Social Media:

Hear Directly From Previous Clients About Their Gamer vs Gamer Experience
Wow!! BEST BIRTHDAY PARTY EVER! Corey and his team took care of everything flawlessly! When I say everything I mean everything from food to entertainment to memorabilia. All I had to do was make a phone call! We choose the Black Card Edition party, it was pricey but worth every cent. (the member card was a huge hit!) From the red carpet to the all the special touches, my son (and his friends) had a smile from ear to ear the whole time. My expectations were not only met but exceeded. It was so nice to have streaming inside the house so the kids could have some time to themselves but we were able to watch without missing anything. Of course Corey kept us in the loop so we didn't miss any important moments in person! From the time Gamer vs Gamer arrived to departing it was top notch! Thank you Gamer vs Gamer for an unforgettable birthday. My older son said he wants the EXACT same party. (Birthday boy turned 6 and big brother is almost 9) We will be rebooking this experience! And the party keeps going with the Oculus 2 at home!
We hired Gamer to Gamer for my son's 13th birthday party. It was the best birthday party he has ever had. Red carpet, games, pizza, video, music, cupcakes – all amazing. I can't say enough about Gamer vs Gamer!!!
Corey was AMAZING! This experience for my 13 year old was such a blessing! This was exactly what we were looking for as a family…we were able to have friends, family and adults speak life and blessings over our son. What a blessing for the recording! In addition to every detail of the experience…all of the kids AND the adults were impressed and had a great time! The adults themselves started considering wanting something like this for themselves:) But the focus on the child and the celebration was powerful! This is not a gamer truck – this is an experience way beyond and above expectations!! You don't need to go anywhere else! Thank you Corey!!!
Google Review #120
I have booked Gamer Vs Gamer two years in a row now for my son's 9th and 10th birthdays. There is absolutely no other experience like the one Gamer Vs Gamer provides. It is incredibly unique! Every age group truly enjoys it and has an awesome time. Mr Corey goes above and beyond to make sure every guest of honor is treated like a real VIP. My son felt so special and loved. All the kids who came to his party left saying I WANT A GAMER VS GAMER PARTY TOO! We can't wait to book again for the third time. Thank you Mr Corey and Gamer Vs Gamer for another amazing party!

Hear Directly From Previous Clients About Their Gamer vs Gamer Experience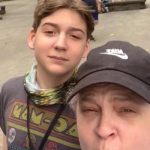 Facebook Review #151
This was the most amazing birthday. We could've ever given our 13-year-old son. Cory was so professional and everything was completely taken care of. The kids absolutely loved it. What more could a mom asked for?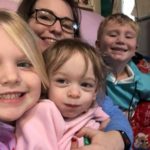 Facebook Review #150
We had a birthday party for my son Jackson in September and it was more than we could have expected! The kids loved it! I loved the touches like the special video, balloons, and candy cannon!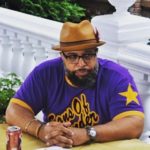 Facebook Review #147
I made a point to hire a person to deliver an EXPERIENCE in lieu of someone just driving a game truck to my home and giving lessons on how to play the game.
Corey and his VIP Birthday Experience is a class act from start to finish. Everyone is formally dressed, on time and great with the kids. He puts together a tear-jerker video of all the family and friends that couldn't make it.
All of the child's favorite music is playing the whole time. The child's picture is on the screens when they aren't in use. The cake was in the shape of a video game controller. Lastly, he provides a video feed of the party so the parents can watch remotely.
The Result
My son was pleasantly surprised and I would, without hesitation or reservations, recommend Corey for your Gamer's Birthday party!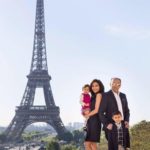 Facebook Review #146
We had Gamer vs Gamer for my son's 7th birthday party. Let me tell you the VIP Experience is something. It's so kool and really make your child feel special and out of the world. The service was awesome.
The had all the games my son like. He took his time to know about the family and what my son likes. It was not inky playing video games, he had dance party, special messages from family and friends, balloons and family pictures and the list goes on. All his friends had a good time and loved it.
If you want to host a great party and want to plan something special for your child birthday, I would definitely rent this service. Not only kids I think it's great for adult as well. Thank you and will definitely recommend to friends and family❤️❤️
Game Truck Atlanta By Gamer vs Gamer
120 Ralph McGill Blvd
Atlanta, Ga 30308