Virtual Reality Game Truck
This Is An Experience That You Can 

NOT

 Get At Home
We Have

(3) Different

Virtual Reality Game Truck Packages
Each Party Package Is Created For
Your Child + (4) Of Their Friends From $399 To $599
Our (3) Virtual Reality Party Packages:



We Supply All The Food Inside The
Virtual Reality Game Truck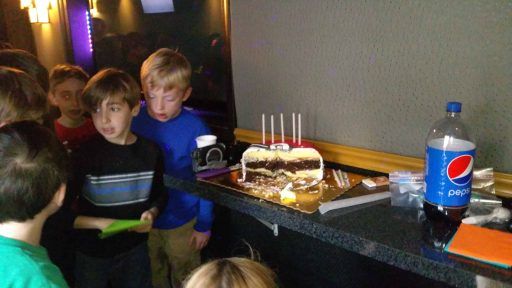 Kids Can Eat & Drink Inside Our Virtual Reality Game Truck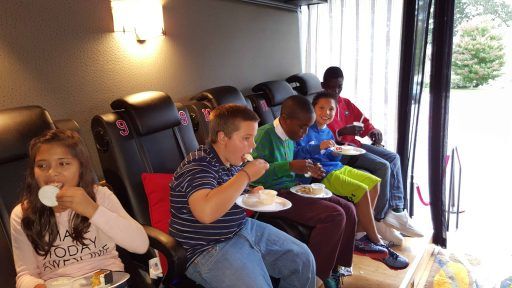 We Host The Party In Our
Virtual Reality Game Truck NOT Your Home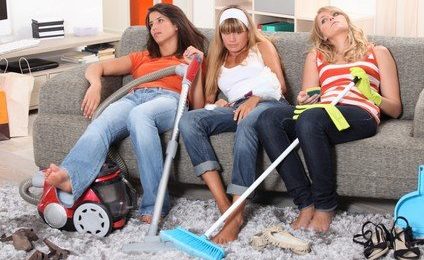 This Video Game Package Is For "5" Kids Only!!!!
90 Minutes Virtual Reality Gaming /
Guest Of Honor Celebration & Recognition Ceremony /
Pizza For "5" Kids /  Cake For "5" Kids / Ice Cream For "5" Kids / Cold Drinks For "5" Kids  / Movie & Dance Party  /  

Family Tear-Jerker Videos
Priced from $399 To $599
We

Celebrate

 Your Child's Life
We Create Loving 

Emotions
And We Make Lifelong

Memories

In appreciation for their sacrifice, and from bring everyone back from Thanos' "SNAP".
Gamer vs Gamer has created a display to showcase just a few of the artifacts from the Infinity War Saga that was fought by earths mightiest hero's… The Avengers
Awesome guys! Very personable and was absolutely great with the kids.
My son thoroughly enjoyed the VIP experience from Gamer vs Gamer!! (Game Truck Atlanta) They were very professional and laid out all of the details when planning the perfect party for him. We very impressed with the small touches that made everything perfect! My son said it was 10 out of 5 stars!! All of his friends and family enjoyed the party as well! Thank you so much!!
If you're looking for a great time with zero stress, look no further. GameTruck Party (Game Truck) made my son's birthday so special and I didn't have to worry about a thing! Corey is incredibly thoughtful and stayed in touch with me every step of the way leading up to party day to make sure it was as special and unique as possible!
He made the entire party feel so personal with a slideshow of pictures, a tear jerker video, red carpet, customized cake, and so much more (which are all unique to Gamer vs. Gamer, the typical game bus does not include these special touches).
And the entire event is on the bus!!! So zero clean up on my end!! I don't know how I will top next year's birthday!! We had so much fun and I would highly recommend Gamer vs. Gamer to anyone looking for a special, one-of-a-kind party!
My son and nephew had the best party today! Thank you to Corey and his co-worker (didn't catch his name).
My son and his friends they loved it and had so much fun. The whole 2 hours of the party was amazing. Very professional and on time. The owner was very professional and made sure the kids had fun. I recommend them. This company does the whole thing and you don't have to worry about anything. From food to cake to fun
Mr. Awesome and his son were great party hosts. Everyone enjoyed the experience they offered, adults included. I loved the professionalism, the communication and always responding quickly to any questions asked. I recommend Gamer vs Gamer to everyone.
Great people and a great time! My daughter and her friends had so much!
Awesome 10th year birthday party for my son Brian. I was looking for a game truck and I found Gamer vs Gamer online that was referred by a friend that said they are not a regular game truck but a VIP party truck and they are worth the price. I called Cory and he has been Professional, helpful and organized with all the preparation to make my Son's day a memorable one. My son, Brian said "this is the best party he ever had in his life" and kept saying thank you mom and dad for a great party. Everybody enjoyed it and had so much fun. The kids were super excited and didn't even want to go home when it was all over. Thank you Cory, will definitely use your service again in future.
#1 Mistake In Planning Kids Parties
Planning A Fortnite Party?
(2) Ways To Shop For A GameTruck